Pet Transportation Services in Kolkata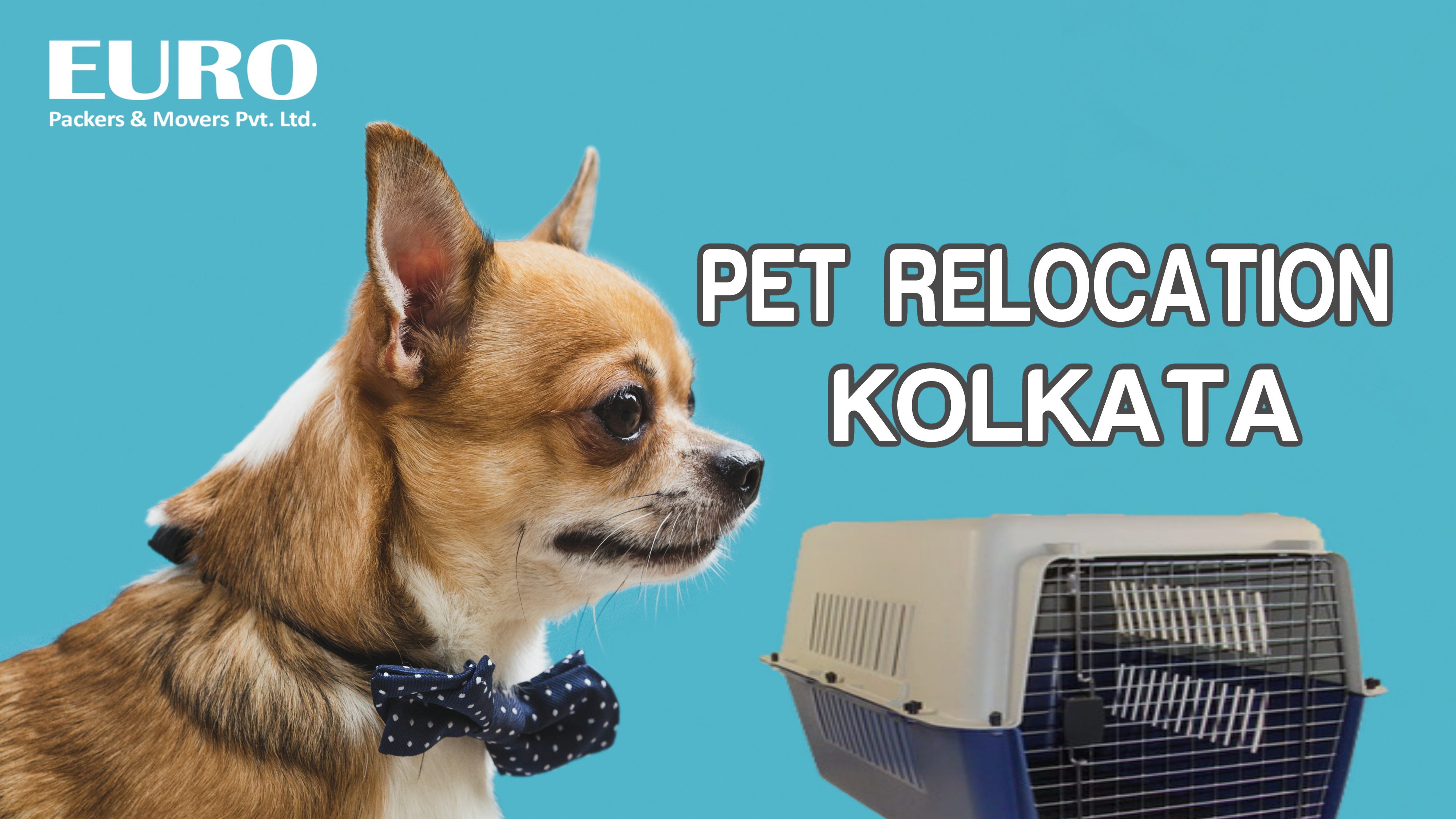 If you are planing to moving other city from Kolkata but you are facing issue to relocate your lovable pet then left your stress because EURO packers and movers is here to take all your stress and relocate your pet to your destination place. EURO packers and movers offer pet relocation services in Kolkata with 100% security against any short of issue to your pet.
EURO packers and movers have gained a good reputation for its services over the years. We have own fleet of transport vans that provide ample space for your pet to ensure their safety and comfort. In the case of air transportation we bring to you an array of selecting the best travel kennel in order to suit the size and dimensions of your pet.
We also takes care of all legal documentation as well as boarding reservations or quarantine reservations. EURO has a vet on service every time there is any pet relocation , who is responsible for taking care of your pet throughout the process. EUROs"s relocation comes with travel insurance that takes total care in case of any mishap. It is the love for pets that makes EURO packers and movers extend their boundaries for pet transportation services in Kolkata.
Question Related PET Relocation
Are pets safe in cargo?
Undeniably, cargo is the more dangerous option for pet travel. The safest way for any animal to fly is in the cabin as carry-on luggage, provided that's an option. Pets must remain in their carriers for the duration of the flight, and so should be able to stand up and turn around comfortably inside them.
How does pet transport work?
Broadly pet transportation services are broken into the following steps-.
Preparing Pet Documentation
Flight Crates for Pet Transport
Weather Embargoes on Pet Relocation
Deal withShipper Restrictions
What is the Cost of Pet Relocation?
We offer 100% affordable cost for pet relocation services. you may call our help desk to know more. The average cost of pet relation is very between Rs 1000 to Rs 5000 depending upon many factors like size of pet, pickup and drop location, way of transportation etc.